Les films cultes d'hier, d'aujourd'hui et de demain reviennent en Cité Ardente !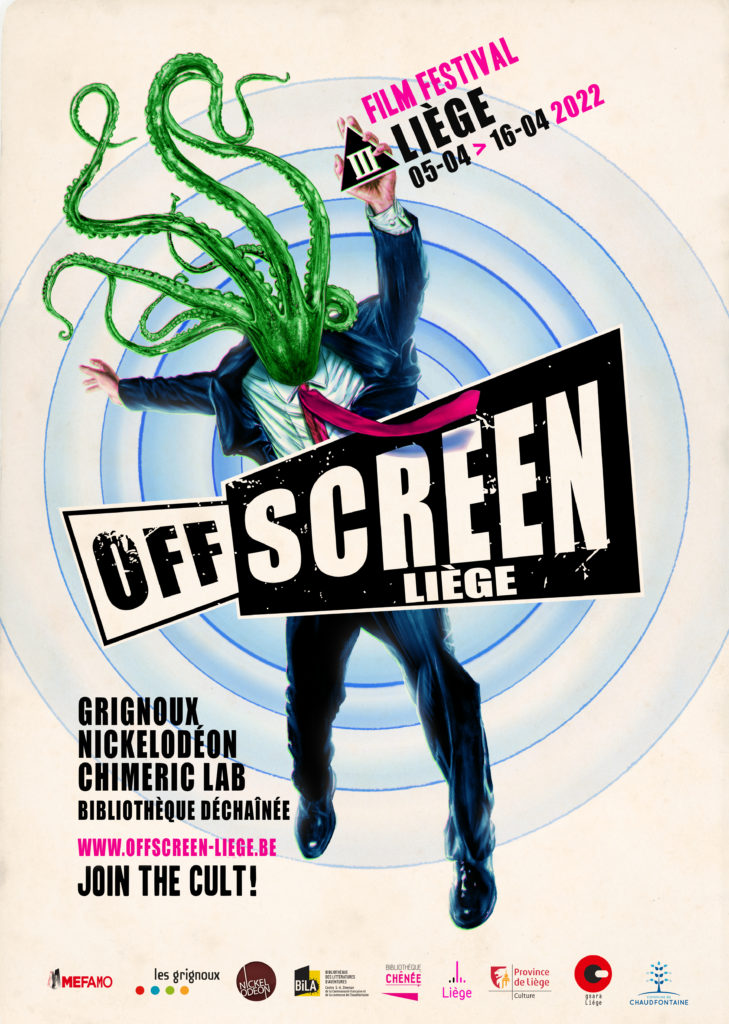 Dans les grimoires occultes de cette sélection, on vous propose un focus Lovecraftien du meilleur goût, avec une exposition et une double séance dédiée à deux adaptations signées Stuart Gordon (RE-ANIMATOR et FROM BEYOND ; un hommage au cinéaste indépendant Jeff Lieberman avec deux de ces œuvres cultes (BLUE SUNSHINE et REMOTE CONTROL) ; une ciné-conférence sur les Catégories III et le ciné HK déjanté ; et enfin une projection exclusive de l'immense MAD GOD de Phil Tippett !
Avec le Ciné-club Nickelodéon, les Grignoux, le Chimeric Lab @Mefamo's, la Bibliothèque des Littératures d'Aventures – BiLA et la Bibliothèque de Chênée !
Programme complet :
16/03 > 09/04
The Innocents (Grignoux)
05/04 > 16/04
Exposition Lovecraft (Bibliothèque de Chênée)
07/04
20h : Blue Sunshine (Nickelodéon)
09/04
19h : HK Madness (Chimeric Lab – Mefamo)
12/04
19h : Stuart Gordon VS Lovecraft (Nickelodéon)
13/04
20h : Mad God (Cinéma Churchill – Grignoux)
16/04
19h : Tribute to Jeff Lieberman (Chimeric Lab – Mefamo)
Qu'attendez-vous pour rejoindre le culte ?